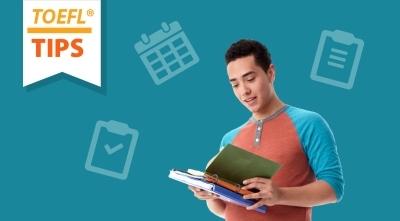 Have you decided to study abroad? You'll find that many universities require TOEFL® test scores for admission. You may also need to prove English proficiency to get your student visa. Here's a list of things to do before and after test day to make sure you're ready:
Plan to take the TOEFL® test 2 to 3 months before your earliest application deadline.
Create an online account and register for the TOEFL® test.
Make sure the ID you will bring to the test center matches the name you use when you register.
A couple days before the test, log in to your TOEFL® online account and check your Registration Confirmation, in case a change of time or location was made at your test center.
Select, change or delete score recipients in your TOEFL® online account. You may select up to 4 universities or programs for free, and can add, delete or change recipients up until 10 p.m. (local test center time) the night before the test.
10 days after test day, you should receive an email saying your scores are ready. To check your scores, log in to your TOEFL® online account and select View Scores from your Home Page.
On the day of the test, remember to arrive at the test center at least 30 minutes before your start time. And be sure to bring your photo ID. Good luck!
Ready to register for the TOEFL® test? Find helpful information here>
This blog post content is authored by ETS, the maker of the TOEFL® Test.